Hidden Camera Nanny Cam Wireless Hidden Spy Camera WiFi Belt Mini Spy Hidden Camera with Motion Detection 1080P Spy Video Camera Recorder with Playback-in Home or Indoor/Outdoor Use
stars, based on
( 1 )
reviews
☆HIGH-DEFINITION VIDEO RECORDING: Enjoy 1080p HD quality image capture and video recording by our belt spy camera in the daytime. You will never miss even the tiniest details.
☆REAL-TIME WIRELESS CONNECTIVITY & REMOTE VIEW : The latest software program lets you wirelessly connect to your spy belt camera from your android or iOS device. What is more, you get a fast remote view feature that lets you view recordings on your smartphone without pulling out the SD card.
☆MOTION DETECTION: A motion detection feature picks up even the slightest movement and automatically begins recording at 1080p resolution. This feature comes in quite handy in saving memory space. You also receive a notification that an event is being recorded.
☆SMALL COMPACT AND CONCEALED DESIGN: The tiny size of the camera makes it impossible to discern even from a close distance. The buckle of the belt housing the camera is also made to be completely normal. No one will ever suspect you are recording everything they do.
☆IDEAL FOR SURVEILLANCE WORK: This secret camera fits right into your list of must-have gadgets. It is super convenient and even lets you see what is happening inside your home or office in real time.

Are you a worker or student? Or maybe you need something that lets you record without drawing attention to yourself?

IPS IP SMART spy belt camera is just what you need. The belt hidden camera with latest soft program, built inside a belt buckle, it is conveniently
placed to give you a clear view of the happenings while being completely concealed in plain sight. It records images and videos in High Definition,
giving you plenty of detail on every shot.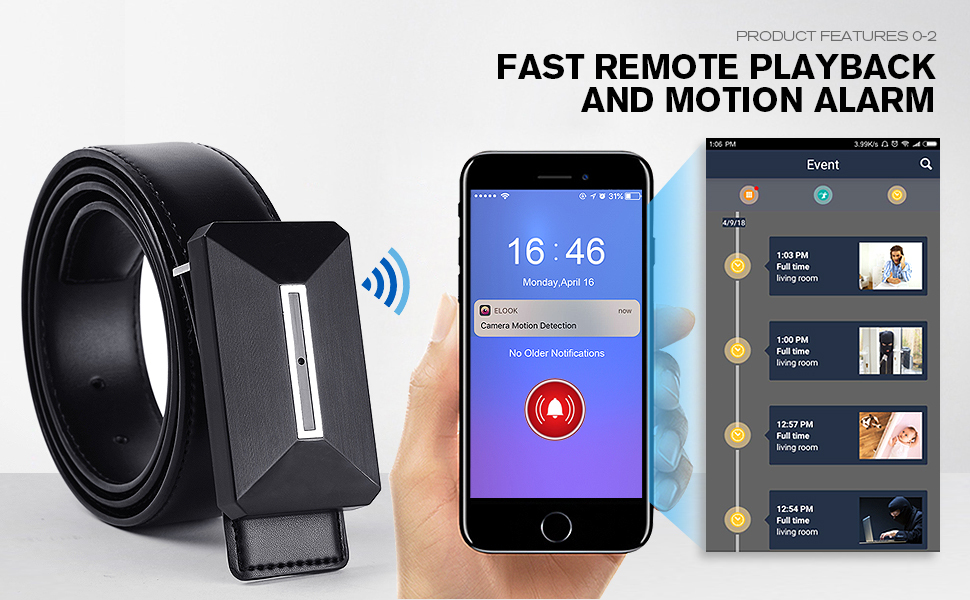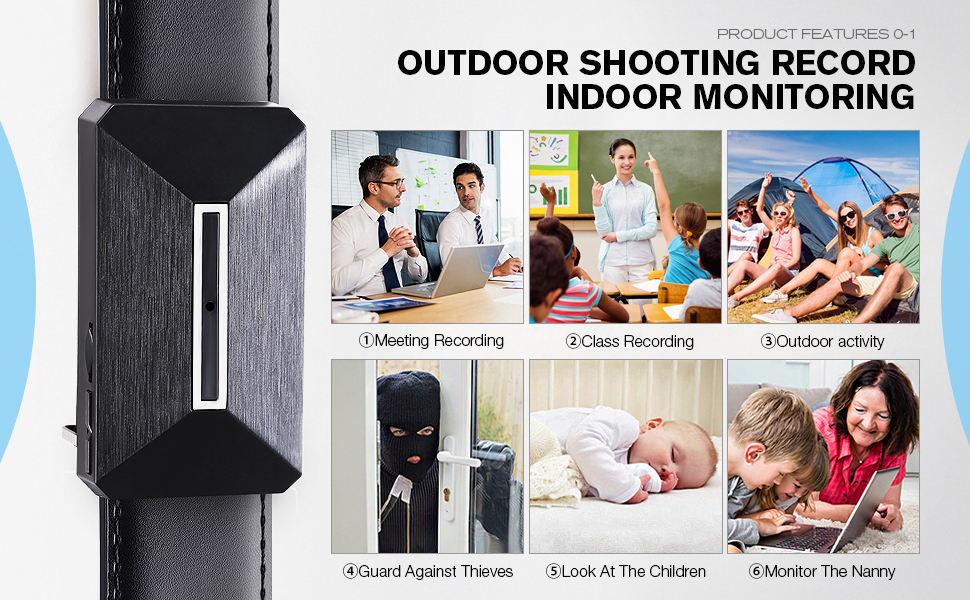 Byjared upahswSunday, 01 September 2019
This is a great spy cam. First and formost, no one is going to know it's a spy cam unless they were looking for spy cams and saw this. The camera is very well hidden. The picture and sound quality is excellent. My only issues are with the software, which I'm hoping will be addressed in the next software revision. I can't seem to figure out how to transfer video that was taken by the camera automatically to my cell phone. The camera seems to stop auto recording after the card is mostly full. It doesn't loop record, where it deletes the older video. But it works well with alarm and full recording up to that point. The battery life is excellent, and with an external power block it lasts for at least a day. I highly recommend it.